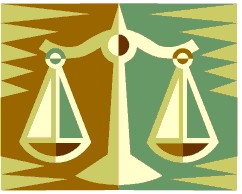 A California state senator faces a $9 million lawsuit involving alleged campaign finance irregularities.  The San Francisco Chronicle reports:
"For years, Sen. Migden has been deceiving the voters of California by filing inaccurate campaign statements," Ross Johnson, chairman of the state Fair Political Practices Commission, said in a statement. "The sophisticated and pervasive pattern of deception by her various controlled committees has been ongoing for more than five years."

In court papers filed Tuesday, attorneys for the commission claimed that Migden concealed more than $1 million in surplus campaign funds and filed false campaign finance reports to "disguise these unlawful acts."

A spokesman for Migden's campaign was unavailable for comment Tuesday, but campaign officials have argued in the past that the state senator's election finance problems were the result of sloppy bookkeeping rather than any intent to defraud or deceive the state.

Migden admitted last week to a series of campaign finance violations, including illegal personal use of campaign contributions. Her $350,000 fine was the largest ever levied by the watchdog agency.

The commission's call for $9 million in damages is detailed in a counterclaim to a federal suit that Migden filed against the commission in which she is seeking the use of $647,000 in campaign money the commission's attorneys say she is no longer entitled to.