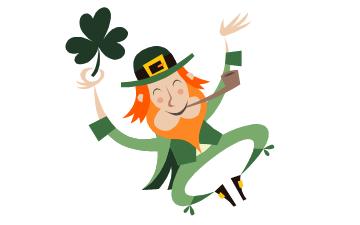 A lobbyist dressed as a leprechaun; the perfect ending to St. Patrick's Day.  The Seattle Times has this story from Wisconsin.
Ann Rawlinson, a film scout from Pewaukee, donned a green suit, tights and a top hat as she lobbied lawmakers at the Capitol to save the industry's generous tax credits.

She even used a fake Irish accent as she argued the tax breaks helped bring movies, television shows, commercials, video games and hundreds of jobs to Wisconsin.