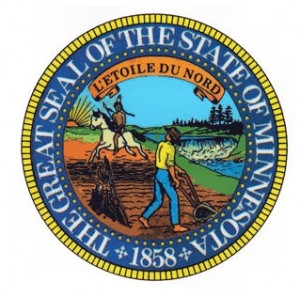 In Minnesota there's a flap over where a registered lobbyist was sitting at a recent hearing.
A charged fight over teacher tenure and pay escalated Wednesday in the Minnesota House when Republicans rebuked a decision by Democrats to allow the state teachers union president — a registered lobbyist — to sit alongside them in a legislative hearing.

The House voted 128-2 to approve a resolution brought by the Republican minority barring lobbyists and executive branch members from sitting at the committee table with lawmakers during official meetings.
It looks like they amended House rules as follows to add:  "No House committee, division or subcommittee shall permit any member or staff of the executive branch, registered lobbyist, or lobbyist principal, to be seated at the committee table with members of the House during official proceedings of committees of the House."