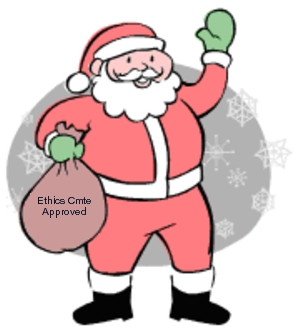 Santa makes an appearance in this Hill article discussing HLOGA, gift rules, and holiday parties.
A source on the Senate Ethics Committee explained it depends on the value of the picture [with Santa]. It would have to be under $10 to make it legal. "It just gets complicated," he added.

Common Cause, an organization devoted to honesty in government, agrees.

"It depends on who pays for it. I don't know if that could be tied to gifts," said Mary Boyle, a spokeswoman for the group.