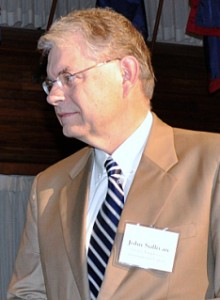 The Hill reports that the SEIU ran an ad in a Louisiana newspaper referring to Sen. Vitter.
The ad and the crossfire could be the beginning of a big campaign by SEIU to take him out in 2010.
On May 1, 2009, President Obama announced his intent to nominate the SEIU's John Sullivan (pictured) to a position on the Federal Election Commission.  His nomination was sent to the Senate on May 4, 2009.